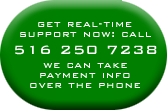 Welcome to the A6 Networks Support Center
A6 offers high-level professional support for a wide range of NEC PBX, Key Telephone Systems, voice mail, VoIP and telephony applications.
Whether you are a trained technician, an IT Manager or an End User, A6's experienced support personnel are available to provide answers to your technical questions about the latest NEC products or legacy systems. A6 personnel will help you solve problems, from quickly answering basic questions to patiently resolving the most complex issues, including VoIP telephony.

Our Services
Utilizing our years of experience with NEC products, A6 provides a complete menu of support including Technical Support, Training and On-site Professional Services.

A6 Professional Services are the ultimate enhancement to your business. Whether it be Sales Engineering, Project Planning and Implementation, A6 helps extend the reach and impact of your business efforts.

Training is also provided on a flexible basis: You can have classes conducted in your office, or you can enroll your technicians in an online course developed by our subsidiary, The Telecomm Institute.

Our support services include Real-Time Telephone Support, Online Chat and Email Support. Support is purchased on a Token Basis, with each level of support requiring the pre-purchase of different amounts of Tokens. We do offer discounts for the bulk purchases of Tokens.

Getting Started
3 Easy Steps to Get Support From the A6 Support Center:
1. Sign Up as a Customer User

2. Purchase Tokens

3. Start Support Ticket


NEC Product Disclaimer
The information of this site is neither endorsed or supported by NEC Infrontia, Inc., NEC Unified Solutions, Inc. or any other affilitate of NEC Corporation of America. Use of the materials and services provided on this site are done so at the user's own risk.